FAQ
Liposuction is an effective method for surgically improving localized excess fat deposits. Liposuction is performed with small cannulas connected to a vacuum aspirator, which is inserted into the troubled spots or the desired area.
Liposuction is indicated for spot reducing areas of localized fats that are often not fully responsive to diet and exercise alone. It can be used to treat from the face to the ankles. The common areas improved by liposuction include the abdomen, inner and outer thighs, waist, hips and back. Other areas include the face, neck and jowls, breasts, flanks, buttocks, upper arms, legs. For the abdomen, liposuction is sometimes used in combination with tummy tuck surgery.
3
What is the contraindication?
The contraindication are few in healthy patients. However, you may not be a good candidate for liposuction if you have/are - A life-threatening illness - Morbid obesity or over 30% of your ideal weight - Poor wound healing or poor elastic skin and muscle tone Coagulation or bleeding disorders - Pregnant or nursing - Allergic to lidocaine - Unrealistic patient expectations
4
How long does the liposuction procedure take?
Most surgeries are between 1 and 4 hours.
5
How many types are the liposuction procedures?
The liposuction procedures are usually done one of three ways. - Tumescent Liposuction : uses a large amount of fluid containing the salt solution, lidocaine and epinephrine to inject into the fatty tissue causing blood vessels to shrink down or constrict. ,causing blood vessels to shrink down or constrict, minimizes blood loss and reduces postsurgical pain and bleeding - Ultrasonic-Assisted Liposuction (e.g VASER) : utilizes sound waves to break up and liquefy fat deposits in the treatment area. - Laser-assisted Liposuction : uses laser energy and heat into fat layer to loosen fat cells and make them easier to remove.
6
What type of anesthesia is used?
As well as other surgical operation, there are risks of bleeding, infection and risks of anesthesia. Our doctor team ,who are experts in liposuction surgery, prescribes medication for prevention of infection and is particularly careful in every steps (pre-operative screening, intraoperation and post operation) for liposuction patients. Other important risks include, blood clots, and seroma, which is a collection of fluid under the skin.
7
Do I feel pain? And how long does the pain last?
In some cases, pain similar to a strong muscle pain, may last from a few days to 2 weeks in the liposuctioned area. How long such pain and swelling last varies from person to person, but will gradually ease.
8
Will I have loose skin or conspicuous, uneven contours in the liposuctioned areas?
Fat will be suctioned from several points so that there will not be any conspicuous or uneven contours left on the body. In the case of patients whose skin lack elasticity, such the post-natal abdomen and some older women, it can normally be treated by exercise and by wearing a special garment we provide.
9
Will fat be suctioned as i wish?
The goal is to remove just the right amount in the right areas. When we perform a liposuction procedure, we take the total balance of your body into consideration. Whether fat can be suctioned as you wish depends on your muscle and bone structure as well as the amount of fat you have, which we will judge on examination.
10
Will any scars be left on my body?
In order to insert a tube for liposuction, only a few very tiny skin incision have to be made in an inconspicuous area using a scalpel. It will be 5mm at the longest, but a scar will remain. In many cases, the incision will be completely inconspicuous.
11
How long is the recovery process and after the surgery before I can return to work?
Although every patient is different, most of them are usually ready to come back with light activity in a few days after surgery. In case that if your job is sedentary, you can work tomorrow after the day you have had the operation. However, you may have pain that is similar to muscle pain that may last from a few days to two weeks. If your job involves a lot of physical work, we recommend you to work after stitching off (within the first week), and more involved activity in a few week later.
12
Can liposuction be used for weight loss?
No. Liposuction is intended for removal the localized excess fat deposits or the isolated pockets of fat for the body contour. Too much removal of fat can cause the fluid imbalance and serious complications.
13
Does the fat removed by liposuction ever come back?
Liposuction removes fat cells permanently. However, If a patient gains too much is possible to get fat deposits back in the area of previous suctioning.
14
Can cellulite be treated with liposuction?
The liposuction surgery is not deliberately used to treat cellulite, however liposuction may reduce the severity of cellulite or even out some quantity of cellulite, but it will not get rid of it..
---
---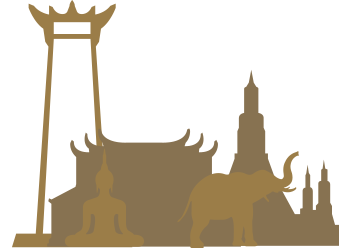 BOARD CERTIFIED DOCTORS
---
International Hospital Standard Anaesthetic Team. Look your best by the best.